When it comes to golf training aids, the Powerchute Golf Swing model is one of the most efficient products available on the market. In fact, it is the ultimate in golf performance training technology. It was designed to increase clubhead speed and driving distance while delivering incredible improvements to the golf swing. It is interesting to know that this model was originally conceived for World Long Drive competitors and has been redesigned by Jim Sowerwine who was the creator of the awards winning Inside Approach "Slice Correction Trainer". This amazing product can be yours for the price of $67.00. However, in order to make the right decision, keep on reading the following lines.
Disclaimer: as far as we know, this product is discontinued but you should still be able to find it on second-hand markets.
Performance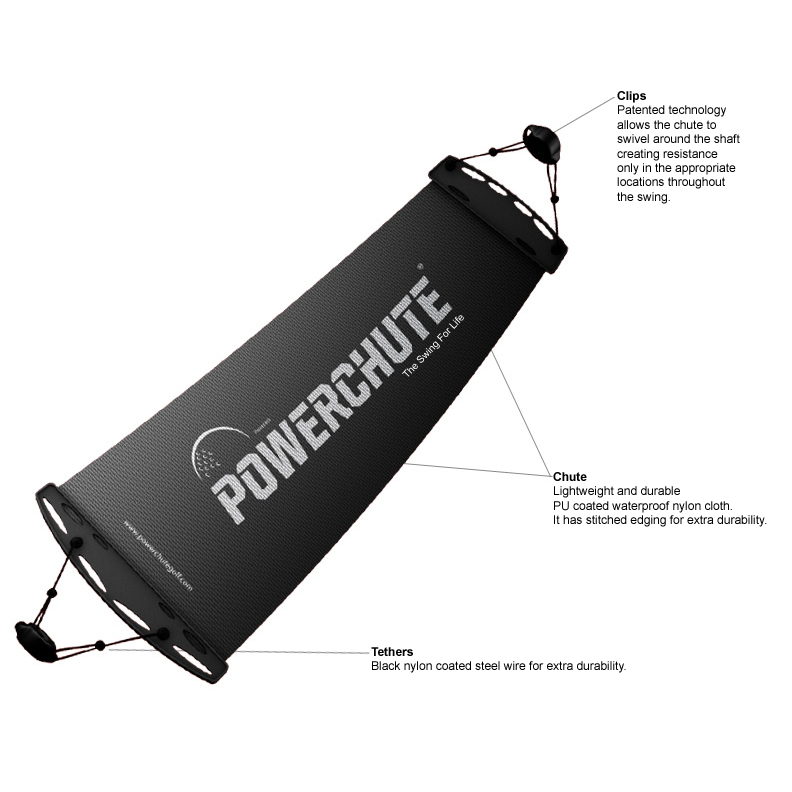 This is an amazing device that will help any golfer improve his game. In fact, it was designed to provide much more than just increased clubhead speed. Swinging this device has been proven to improve technique, especially with the "transition" which can be described as the act of movements from the backswing to the forward swing. The product features an advanced technology which is used to identify and measure players' "sequencing" and "lag". As such, most players tested improved increased 'lag' and sequencing. In short words the better ones 'sequencing', the more efficient the swing. On the other hand, it is also important to know that the most common result of poor sequencing is releasing the clubhead early. This is a good reason why most beginners have a difficult time making contact with the ball when it is on a tight lie.
Features
This golf swing trainer is an extraordinary product that comes with an advanced technology and plenty of other features that will provide the user with a lot of benefits. As we already mentioned, the device is using a patented technology that will help the product create resistance only in the appropriate locations throughout the golf swing. Moreover, it comes with a lightweight and durable construction, being simple to install. As such, it does not require any accessories or extra tools. Plus, it comes with a nylon travel bag which means that it is portable. As you already know, this product will provide you with a lot of benefits. Therefore, it is good to know that it increases clubhead speed and driving distance improves balance, promotes a full finish, eliminates casting and throw, increases lag, improves center-face contact and increases the ability to pinch a ball off a tight surface, too.
Design and compatibility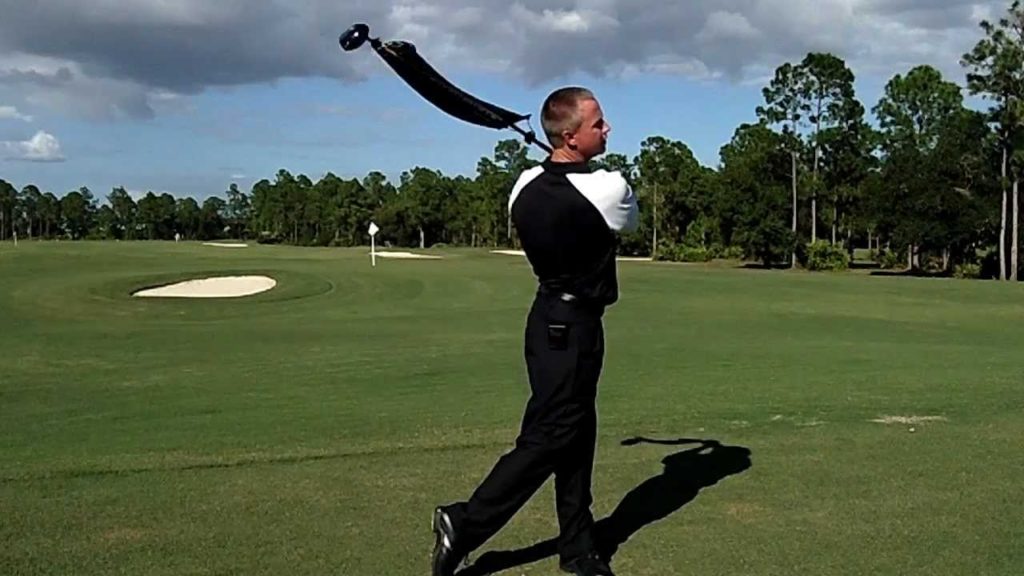 This is a simple piece of equipment that weighs less than 5 oz. It comes with a flag and 2 clips and it acts like a parachute, offering resistance every time you swing. Moreover, it fits all golf clubs, including 42" of length or greater and it is available in two colors, such as black and white. Thanks to its unique design, this golf swing trainer creates a resistance that will force your body to develop the proper sequencing which establishes lag and increases clubhead speed. Furthermore, its design will also provide benefits to low-handicap golfers. If you are a professional golfer, you already have your own technically sound golf swing, but training with the Powerchute you can increase clubhead speed. More than that, this incredible product can be a real aid for low handicap players, providing them with the feeling of increased clubhead speed through the hitting zone, improved balance awareness and increased torso rotation through the ball.
Ease of use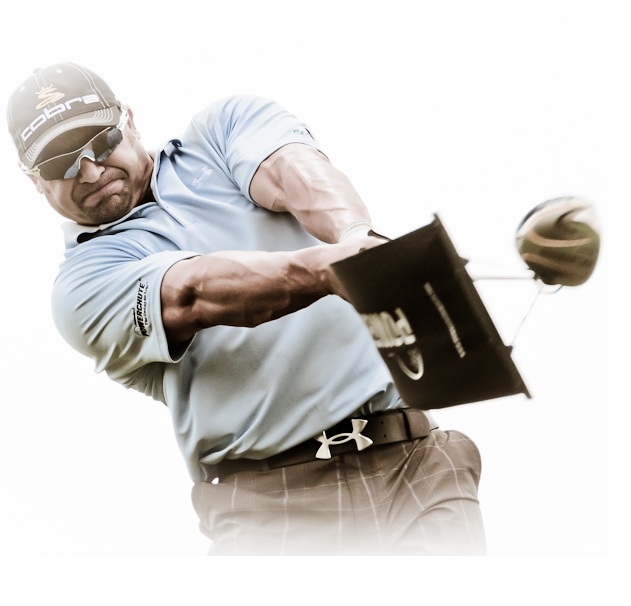 You may have considered buying a Powerchute golf trainer before, but shied away from it because you thought that it is not very efficient and it is quite difficult to use it. However, it is good to know that it is very easy to install and maintain, no accessories or tools required. Plus, if you are thinking about purchasing such a device, you need to consider that it also comes with an instructional manual that will help you understand the main objective of this amazing golf tool.
Warranty
This device is backed up by 2-year warranty with optional product registration (standard 30-day warranty included), meaning that it can be repaired or replaced if something will happen. In short, words, if the device does not satisfy your needs, it can be returned and you will receive the money that you have spent on it.