Choosing what to buy in terms of golf gloves can be a bit difficult for those who do not know how to choose the right golf glove for them. It takes a bit of know-how and some time to figure out a good fit. In order to find out how to buy the right golf glove for you, have a look at the following aspects.
Why wear a golf glove?
Quite frankly, one of the first questions I had for my instructor was "why wear a golf glove?" along with "how to choose a golf glove?". I noticed that a lot of the golfers around me were wearing a glove on one hand more often than not. My reasoning was that it would help grip the club better. I quickly learned why people wear gloves when they play golf – it helps to prevent blisters, reduce stress on my joints, and overall improve the grip on the club!
Which hand to wear a golf glove?
A golf glove is an accessory for the right hand and left hand of a golfer, traditionally worn on the opposite hand of your dexterity. Basically, if you are left handed, you would wear it on the right hand and vice versa.
Note that some players, like my instructor, are left handed but play as right handed player. In the end, it really depends on how you handle the golf club.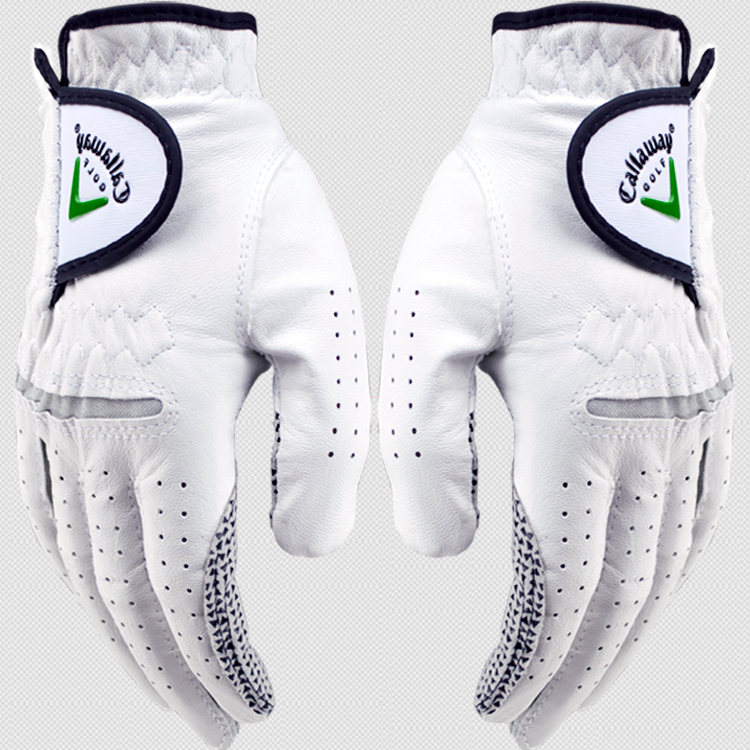 What are the criterias for a golf glove?
The material of the glove
First of all, you must choose the material you prefer and makes your hand feel comfortable. Make sure that the material is soft and pliable. In the specific shops you can find either leather gloves or synthetic gloves. The ones that are made of leather are a bit more expensive but they are very comfortable and they tend to last longer as well. On the other hand, the synthetic gloves do not cost very much but they have their advantages too. For example, when it is hot or it is raining they provide a better grip on the club. Usually, experienced players will have both types of gloves in their bag and wear them depending on the weather.
The size: like a second skin
Golf gloves come in different sizes. You have to make sure when buying the golf glove, that it fits you tightly on all areas of your hand. Between the ends of your fingers should be a bit of material otherwise, if it is too much will indicate that the glove is too big for you. Make sure that the glove fits smoothly in the palm of your hand and on the back. Try them and see exactly if it fits you and if you feel comfortable or not. Insert all of your fingers in the glove and close it by either attaching the snap or using the Velcro closure.
You also have to take in count that some material like leather can slightly loosen after a couple of uses. Don't be generous with the size buying a larger size: you would lose many of the benefits of the glove. Be sure to have that second skin feel and make sure it is the right size.
The design
You can find in the specific shops different types of golf gloves. Some of them have detachable discs for marking your golf ball on the green. You can also find half-gloves that expose your fingers to give you more feel of the shot. There are gloves that are made of leather in combination with synthetic material. You can find them in different colors in order to go with any outfit. Choose the ones that meet your needs.
The price
You can buy golf gloves from any sporting store or online. The prices are different and depending on the material and brand, you will pay less or more. Keep in mind this is an accessory you will use on the majority of shots.
The golf glove is important especially if you play a lot. Blisters are not a desired side effect from the game and it is one of the benefits of the glove. Improving the grip is important as well. Remember it is quite common and in fact recommended to let it breeze after a shot, when walking towards the ball for instance.