Anyone who is interested in this amazing sport called golf is without a doubt very well informed about what it actually involves, and also who have been the best players over the years. As you probably already know, golf is a sport that requires a great concentration in order to obtain excellent results. Furthermore, it is also absolutely necessary that you respect some rules if you really want to play like a professional. Zach Johnson is definitely one of those golfers that inspired many beginners all over the world. If you want to find out more about Johnson's swing style, it is highly recommended that you continue to read this article.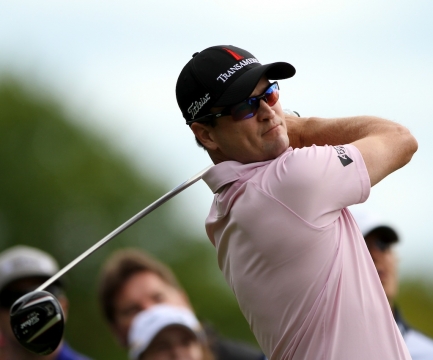 Who is Zach Johnson?
Zach Johnson is an American professional golfer, who has 12 victories on the PGA Tour, including 2 major championships, the 2015 Open Championship, and the 2007 Masters as well. If you are planning to play this fantastic sport, then it is highly recommended that you take this player as your model, because you will definitely have lots of great things to learn from him. He is the son of a chiropractor, and he was born in Iowa. He spent his childhood in Cedar Rapids, and he has been the oldest of three children. Zach has played many sports in his youth, such as baseball, football, basketball, and soccer. He actually took up golf at age 10 and then developed his skills at Elmcrest Country Club. Johnson has played number 2 on the Regis High School golf team and led them to an Iowa 3A state championship in 1992. He graduated from high school in 1994 and then enrolled at Drake University in Des Moines. He has been the number 2 player on the Drake golf team, and he led the Bulldogs to 2 Missouri Valley championships and 3 NCAA regional meets as well.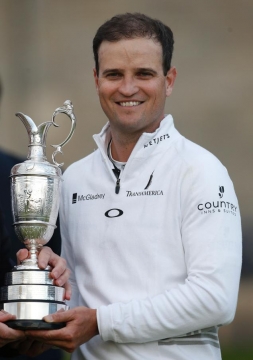 Professional career
Zach became a professional in 1998 when he actually played on the developmental tour circuit. In 2001, at the Hooter Tour, he won the final 3 regular-season events. In 2003, Zach topped the money list on the NationWide Tour, and then record earnings of $494,882. He then won an automatic promotion to the PGA Tour. He won his first PGA Tour in 2004, at BellSouth Classic outside of Atlanta. He finished there, one stroke ahead of Mark Hensby. After this amazing victory, in 2006, Zach recorded a number of impressive results including. He won 2 runner-up places and finished the third at the WGC-Accenture Match Play Championship. After this excellent result, he actually qualified for the U.S. Ryder Cup team for the first time in 2006. He finished the 9th on the U.S. points list. However, this player has won lots of competition. Here is a summary of them: 12 PGA Tours, 2 Web.com Tour, and other 14 victories in different competitions. Furthermore, he won the Master Tournament in 2007, and the Open Championship in 2015. He has been the Nationwide Tour Player of the Year and the Nationwide Tour leading money winner in 2003. All in all, this is without a doubt a great professional golfer that has inspired lots of players over the year, and he continues to do this nowadays.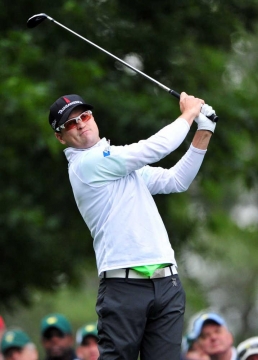 Zach Johnson swing
This amazing player certainly has some unusual quirks and nuances to his set up. Here is the Johnson swing that you should take into account and apply it, in order to play golf like a professional. The first detail that you will notice is that Johnson sets up with the golf ball lined up significantly off the toe of the club. He does that partially due to his impact position. Then, the next detail you need to look at is his often spoke about grip. You will see that he actually grips the club in a particularly strong position. There are many people who would associate this procedure with a leftward miss. However, there is one important thing that Zach constantly works on, and that it is the fact that he matches his release up to this grip, and other positions up with how he will actually release his club. As Johnson takes the club away from the golf ball, you will see that the club face is in a slightly shut position. It is like that due to his exceptionally strong grip. He also has very little lateral movement on both the backswing and follow through. It is highly recommended to also have a close look at his head and his hips as well. You will notice that they stay perfectly in line with each other on the backswing in particular. In fact, Johnson thinks that the hand and the club go where the eyes are looking. Therefore, you should keep the eyes right on line and keep the club perfectly on plane. Usually, he promotes an upward strike by setting up his upper body and right shoulder low. Its teacher, Mike Bender thinks that it is quite easy to draw a straight line from his left shoulder to the ball, his hands being slightly behind it. Mike Bender revealed the fact that when Zack began working with him, he had a particularly upright backswing. Now, he has a more rounded, flat backswing with the club. He wastes no energy when he keeps the backswing short of parallel. What we really like about Zack's swing is that he has maintained a slightly shut position that his grip demands. Overall, this swing analysis will certainly help you improve your game and obtain excellent results.