Back in the old days, when there was not an impressive variety on the sports market, golf used to be an extremely challenging sport to take up. These days, beginners, as well as pros, find it easier to polish their golf skills as there are specially designed products to help enhance their gameplay. But with the wide selection of golf aids, gear, and gadgets, it becomes rather difficult to pinpoint what are the products worth investing in. Generally, the latest appearances on the market are the best as they come with the newest innovations. Check out the superlative products on the golf market and make the right acquisition by reading the following lines.
Practice at Home Regardless of the Season with a Simulator
Practice makes perfect, and when the cold weather comes, it's almost impossible for golf players to continue polishing their skills on courses. Golf simulators aid those in need of year-round practice and make it possible for those who are passionate about golf to play at any hour of the day or night without leaving their cribs. Golf simulators allow golfers to play their favorite sport indoors, so weather won't affect gameplay at all. The latest appearances on this market, like the OptiShot2 for example, offer immediate shot tracking data such as swing tempo, ball speed, shot shape, distance, and face angle.
Observe and Correct Flaws in Your Swing with an Analyzer
Mastering your swing is required to lower the handicap and improve your game. Luckily, the latest golf swing analyzers feature innovative tech that allows an accurate swing tracking and the delivery of important stats that you can study to ameliorate your handicap. Regardless of the brand that you choose, whether it be Zepp, M-Tracer, or Arccos, the newest arrivals from these market-leading companies surpass expectations with their numerous features and functions. Instant swing evaluation, iOS and Android compatibility, 3D swing analysis, and swing comparison are only some of the highlights yielded by modern golf swing analyzers.
Enhance Shot Precision by Using a Rangefinder
Viewing the course as a whole, analyzing potential obstacles and more easily identifying distances helps you more easily decide what the ball's trajectory should be and what is the appropriate force to use when swinging. The latest appearances on the golf rangefinder market deliver precise measurements when it comes to distance left to the pin, they allow players to zoom in on hazards to more easily find the best routes for hitting the ball, overall facilitating shot decision making.
Keep the CG Low with the TaylorMade M2 Driver
A revolutionary club that has taken the golf world by storm, the TaylorMade M2 driver eliminates everything that could go wrong when you play with an ultra-forgiving driver. The carbon-composite crown that it features on top along with the reconfigured geometry of the club provides forgiveness while maintaining the center of gravity or CG low. Comprising a sleek design and aiding players of all skill levels to deliver perfect shots, it's the must-have gear for this season.
Improve Your Game with the Titleist 716 AP2 Iron
Another piece of gear that any golf enthusiast needs this season is the latest iron manufactured by Titleist, the 716 AP2. Improving the design of the already appreciated and praised AP2 model, the 716 AP2 features a wide sole that produces crisp divots with ease. Another interesting design element that it possesses is the tungsten featured in the heel and the toe. This material delivers a low center of gravity, thus making the club more effective on mis-hits. If you're a beginner, this is an iron that you can't afford to skip on.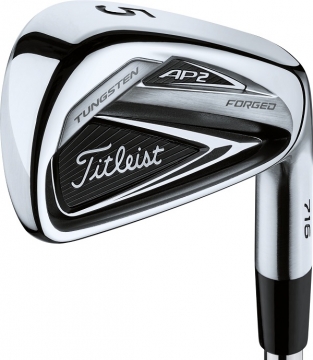 Play Comfortably for Hours by Wearing the Puma TitanTour Ignite Shoes
Obviously, we can't talk about golf gear without mentioning footwear. After all, this sport requires you to stand on your feet for hours and walk long distances between holes. How comfortable you feel considerably affects the quality of your shots and overall game, so you can't neglect proper footwear. Puma outdid itself with the TitanTour Ignite golf shoes, the revolutionary Ignite foam found in the footwear providing stability, stable cushioning, comfort, and a great energy return.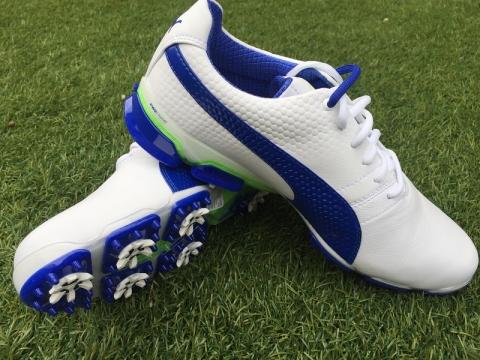 Make Walking to the Next Hole Easier with a Push Cart
Playing golf requires you to put more physical effort than you would initially expect as you not only have to stand up straight when playing and walk around the course for hours, but you have to carry your golf bag and equipment as well. Golf push carts are specially designed to make the life of golf players easier by providing a convenient and easy manner to transport all the equipment across the field. Modern carts even feature special storage compartments for items like drinks, smartphones, and other objects that you might intend to store separately for the clubs. Thus, don't skip on this gear if you want to make your life easier on the course.