Golf has always been an elegant sport, with a strict etiquette that required a specific type of apparel. Both male and female golfers must keep a decent and adequate outfit once they step n the golf course and any item of clothing that can be considered inappropriate is banned from the wardrobe of a golf player. However, this doesn't mean that fashion skips the golf area and that golfers don't enjoy trendy and stylish clothes and the following article is proof of the latest golf apparel trends of the year.
The polo shirt remains a favorite item
Famous manufacturers like Adidas, Puma or Nike have taken over the golf apparel and have designed elegant and comfortable shirts that are perfect for stylish golfers of all genders and ages. The polo shirt remains one of the favorite models and the 2015 ones are painted in strong colors with delicate lines and patterns. Being a stylish golfer isn't cheap, as the prices start at $65 and reach up to $200, but the overall aspect is worth the investment.
The golf pants must be comfortable
Comfort is the new trend. When it comes to golf pants, they have to be comfortable and stretchy enough to allow you to swing and bend without the risk of seams cracking and exposing what shouldn't be exposed. This year, the pants are designed in slim fits and delicate colors. Chinos are a must, but you can also opt for other models that fit you perfectly and make you feel comfortable. Avoid hilarious prints or you will be considered a fool on the golf course.
Black Golf Slacks is a lasting look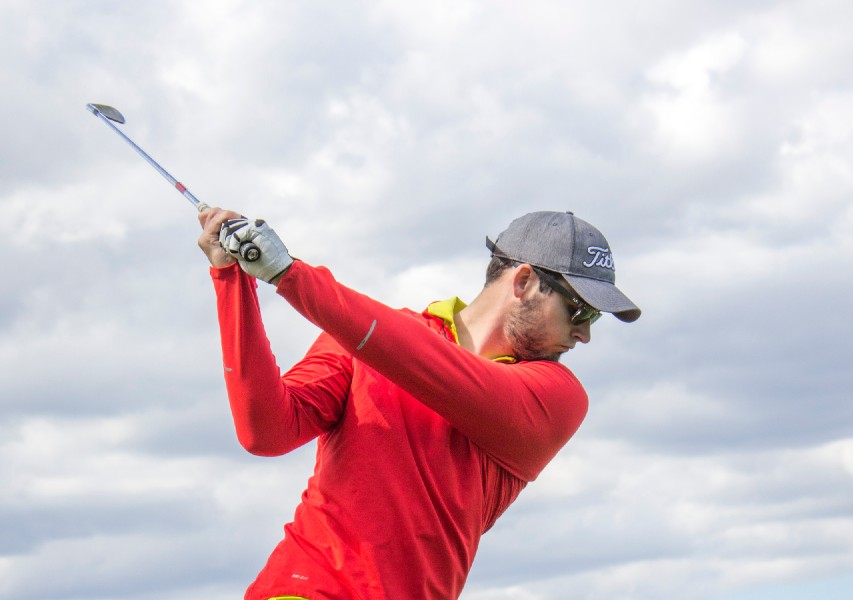 This look is more common on the PGA Tour than at your local golf course. The reason is simple: most amateur golfers choose to wear shorts for comfort when temperatures are rising. Black pants are still a classic look year after year. You can't go wrong with this one.
Stay classic with the golf hat
A classic golf hat is the way to go. Simple, classic, and almost indispensable for sun protection and, of course, looks, classic golf hats are trendy. If you want to have an over-the-top look, prefer the classic golf hat with only the brand logo (Nike, Titleist for example) to the visor. Golf visor was a trend that ended a long time ago. Yet again, you can not go wrong with the classic golf hat, it is here to stay for years.
Opt for simple belts instead of bulky ones
If you must use a belt, avoid large buckles with shiny crystals or funny shapes, especially if you have a few extra pounds around your waist. A large buckle will attract attention to the problematic area and will highlight your defect. Instead, opt for a small belt with a silver-plated buckle in a square or round shape that will only hold your pants in place and will not show your defects.
Wear an elegant V-neck sweater
A V-neck wool sweater is a must-have on the golf course and every player wears one over their shoulders to achieve a stylish outfit. Mix it with a pair of elegant pants and a shirt in a pale shade and opt for a sweater in a bold color. Depending on what you are wearing, choose a quality sweater that will keep you warm during a windy game and will make you look very elegant regardless the weather.